It's a Fiduciary World After All
February 16, 2017 | by Beth Glavosek | Blue Vault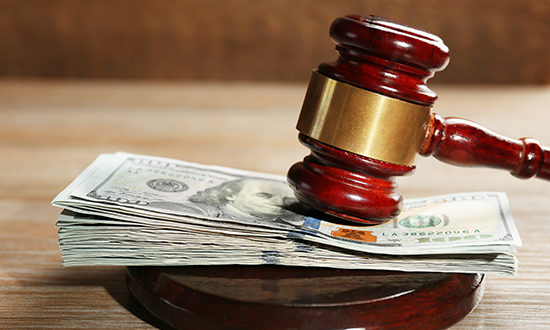 The Department of Labor (DOL) Fiduciary rule conversation appears far from over now that new executive orders have potentially halted the rule's implementation.
As reported last week, President Donald Trump ordered the Labor Department to sideline the fiduciary rule for further review, a move that could provide a window to delay or kill the regulation.
What about all of the work that advisor firms have already done to be prepared for the original implementation date of April 10, 2017? Many industry professionals do not feel that the efforts are wasted. Regardless of the DOL rule's ultimate outcome, the lengthy debate that led up to the final ruling in April 2016 highlighted the importance of implementing uniform investor protections in some form.
According to Wealth Management, Dale Brown, president and CEO of the Financial Services Institute (FSI), recently said,"[Even] if we achieve a delay or repeal of the rule through executive, legislative or judicial means, no one should expect that we will simply revert to the status quo. This fiduciary world is our 'new normal'."
So what are some significant outcomes of the rule that will likely have a lasting effect on the advisory world?
A wider variety of share classes. The A share (upfront load) now competes with a whole alphabet of share types, including P, T, and Z. Janus, for example, filed with the SEC to launch P and Z share classes in an effort to "give lower sales charge options to its intermediary partners," according to
Clearer disclosure of compensation. As part of a workable alternative to the existing rule, FSI believes that more robust disclosures about advisor compensation will help meet some of the goals of the DOL's fiduciary standard.
Flexible business structures. Financial advisors are freer than ever to set up their businesses how they want them—whether they take full upfront fees, smaller upfront fees plus a trail, or a separate commission altogether. One new trend is the aforementioned Z share—also known as the 'clean' share— which sells the investment product's shares as no-load, yet allows for the advisor to collect a separate commission or sales charge.
It should be noted that Registered Investment Advisors (RIAs) are already considered fiduciaries. However, they could still be affected by the current DOL rule if they offer advice that opens up a new revenue stream for them, such as rollovers or the like.
We will keep you updated as events unfold and the ruling—whether implemented literally or in spirit—takes effect.
Click below and subscribe to Blue Vault's NewsWire.

Go Back
Broker Dealer Educational Summit 2016
The Blue Vault Summit could not have been more perfectly timed. This gathering of the Broker Dealer and Sponsor communities provided insightful and open discussion from several vantage points. These conversations are paramount, especially in a time of significant regulatory change.