5 New Sponsors Choose Altigo to Automate Investments Into Their Alternative Offerings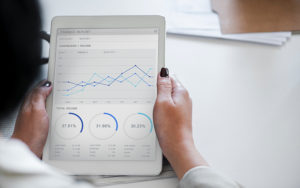 April 10, 2020 | Ryan Gunn | WealthForge
Altigo, a straight through processing platform from WealthForge, allows advisors and brokers to digitally subscribe clients to alternative investments. WealthForge is now adding offerings from five new sponsors including Legendary Capital, Nelson Partners, SmartStop, and Sovereign Partners. This is in addition to top DST sponsors Cantor Fitzgerald and Capital Square 1031 as well as several others. Broker-dealers and RIAs that work with any of WealthForge's sponsor partners are able to access their offerings on Altigo at no cost.
"With the addition of these new sponsors, we have significantly increased the amount of product on our shelves, and the response from their distribution partner firms that we work with has been very encouraging. We are not only providing them with the products their clients want, but we're also improving and expediting the investment process, saving them hours of work," says Bill Robbins, CEO at WealthForge.
Altigo was first announced about a year ago, and over $100 million in transactions have been submitted through the platform. Altigo currently supports a range of alternative investment products, such as 1031 Exchange DSTs, Non-Traded REITs, Qualified Opportunity Zone Funds, and BDCs. Any product that utilizes subscription document-based order entry can benefit from Altigo's straight through processing technology.
Go Back
Broker Dealer Educational Summit 2016
The time (at Blue Vault's 2nd Annual Broker Dealer Educational Summit) proved extremely informative.