Alternative Investment Exchange (AIX) Launches Enterprise Technology Platform for Alternative Investments
Led by Joseph P. Ujobai, the AIX platform is poised to transform the alternative investment industry with improved transaction processes and performance reporting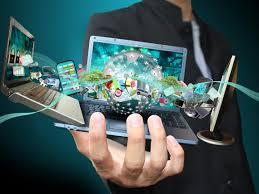 February 27, 2020
PHILADELPHIA – February 27, 2020 – Alternative Investment Exchange (AIX), a financial services technology solutions provider, today announced that its enterprise technology platform serving the alternative investment marketplace is now broadly available to wealth and asset managers. Following a soft launch in fall 2019, AIX began providing services to seven institutional clients and is actively expanding its client base.
Started in Philadelphia, a growing fintech hub, AIX was designed by seasoned alternative investment managers and technologists and spun out of FS Investments, a leading alternative asset manager. AIX's technology platform is designed to transform the alternative investment industry by enabling true straight through processing, reducing compliance and other risks and enhancing transparency. By connecting previously unconnected data, AIX helps sponsors, broker-dealers, RIAs and wirehouses uncover new opportunities and empower growth. Its launch follows nearly three years of development and testing with a cross-functional team of industry experts in operations, legal, compliance, sales and technology.
AIX is led by Joseph P. Ujobai, who joined the company as CEO in May 2019. Mr. Ujobai previously spent over 25 years at SEI Investments Company, most recently serving as Executive Vice President and Head of SEI's Private Banking business. As a longtime leader at SEI, Mr. Ujobai served as founder and CEO of SEI Investments (Europe) Limited in London, and successfully grew multiple new, technology-driven business initiatives such as the launch of the SEI Wealth Platform. Prior to that role, he led SEI's international expansion by overseeing operations in various global markets and managing large institutional relationships.
"I am excited to lead such a well-positioned venture and to help transform the way the alternative investment industry does business," said Mr. Ujobai. "AIX is designed to address the two biggest challenges facing the industry – the ease of doing business and the management of risk. But the platform goes beyond that by automating and connecting the entire alternative investment lifecycle, empowering financial advisors and sponsors to better utilize data to serve their clients and drive growth. We are very pleased with our progress since our launch and expect considerable growth in our client base in the near future."
In addition, Brad West and Sara Murphy have been named AIX's Chief Operating Officer and Head of Platform Solutions, respectively. Prior to joining AIX, Mr. West spent more than seven years at FS Investments in various leadership roles across technology and operations, most recently serving as Chief Information Officer. Ms. Murphy also joined AIX after more than five years at FS Investments, most recently serving as Director of Digital Solutions and Strategy.
"Since AIX's inception, we have been relentlessly focused on making it easier for investors and advisors to own and transact in alternatives," commented Ms. Murphy.
Mr. West added, "By partnering with many of the industry's top service providers and applying our deep industry insight into advisor platforms and our firsthand knowledge as a sponsor, AIX has built a groundbreaking digital solution designed for the industry. To date, we are reporting on over $13 billion in assets and have established digital connectivity with the industry's leading custodians and transfer agents."
The AIX Advantage
Transacting in non-traded alternatives has historically required extensive paperwork, which can translate into longer turnaround times for investors and advisors, and a higher cost of doing business for broker-dealers, custodians and asset managers. Additionally, performance reporting for these investments can be limited and inconsistent because the data captured is not standardized in the traditional paperwork process. AIX understands these hurdles and the problems they cause. That is what motivated AIX to do better, to rethink what was possible and  to ultimately create a new technology solution geared toward helping the entire alternative investment marketplace.
AIX recognizes that the retail market has unique needs related to non-traded alternatives, including additional regulatory requirements and significantly higher subscription volumes compared to the institutional market. Meeting these demands – at scale – requires an innovative infrastructure that meets compliance requirements for data privacy with the connectivity to support tens of thousands of transactions per year.
The AIX platform specifically targets and eliminates investor, advisor and sponsor pain points to deliver substantially more value. It automates legal, compliance and trade settlement processes to enhance regulatory reporting efficiency and eliminate time-consuming manual procedures that cause errors. Most importantly, the platform goes beyond basic data access by creating connectivity throughout the entire industry, collecting and electronically transmitting transaction data across broker-dealer, custodian, fund sponsor and transfer agent systems. This enables straight-through investment processing, data integration and sophisticated performance reporting, reducing the time, risk and expense of doing business and increasing transparency to investors.
By connecting what was previously unconnected, AIX transforms data into growth opportunities to help drive businesses forward.
About AIX
Alternative Investment Exchange (AIX) is a leading enterprise platform that simplifies investing in alternatives – transforming the business model and empowering growth by connecting data. An independently operated company incubated at FS Investments, AIX's technology helps wealth and asset managers use business intelligence to manage risk, drive efficiency and improve advisor and investor experiences. Thousands of wealth advisors rely on AIX to support their business. AIX employs over 30 people and is based in the Philadelphia Navy Yard. For more information, please visit aixplatform.com or Linkedin: linkedin.com/company/aix-alternative-investment-exchange.
Go Back
Blue Vault's services are without question great resources for the review of the nontraded products offered.