Altigo Streamlines Alts Investing
September 21, 2020 | James Sprow | Blue Vault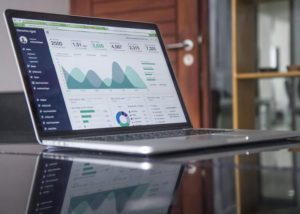 Blue Vault recently spoke with Bill Robbins, CEO at WealthForge, about how their vision for the Altigo platform is to make investing in and owning alternative investments as easy as owning a mutual fund.
WealthForge was founded in 2009 and combines innovative tech-enabled processing with traditional services of a managing broker-dealer. For the last several years they have been developing Altigo (Alternative Investments in Good Order), a technology platform that provides straight-through processing for alternative investments. The platform changes the way alternative investments are transacted, from paper-based processing to electronic processing. They have an experienced team of 35 compliance and technology experts working to create a frictionless path to ownership for alternative investments.
WealthForge's intends for Altigo to connect all of the players in the alternative investments ecosystem. By connecting sponsors and funds with the broker-dealer and registered investment advisor firms that distribute them, as well as service providers, such as transfer agents and custodians, the industry can achieve a level of efficiency and scalability that was previously impossible with paper. 
WealthForge started developing the Altigo program about three years ago.  The first production version of Altigo was launched in May of 2019.  They continue to provide enhancements regularly with new features and behind-the-scenes updates.
What progress has been made in linking all of the constituents in the alternative investment ecosystem? 
WealthForge has been successful in gaining adoption of Altigo among sponsor, broker-dealer, and RIA firms. Initially they had to overcome the chicken or egg paradox: whether product or distribution would be the primary driver of adoption. Altigo launched as a tool licensed by sponsors, who could provide the platform to their distribution partners free of charge. In 2020, WealthForge debuted additional BD and RIA versions of the platform which aggregated all of a firm's alternative investment business into a single dashboard. Currently, Altigo supports offerings from over 25 well-known sponsors and is used by over 100 RIA and BD firms across the various versions of the platform.
WealthForge already works with transfer agents and custodians , and are in the process of developing partnerships and integrations with numerous other transfer agents, custodians, CRM platforms and other service providers.
How does Altigo eliminate the NIGO ("not in good order") problem?
Not in good order errors, or NIGOs, are a significant problem for alternative investments. Industry-wide the NIGO rate among alts is somewhere between 40 and 60% on average.  When paperwork that has been submitted  incorrectly has to go all the way back to the client, it creates frustration for the client and it is a waste of time and money for the wealth manager, who potentially has to spend hours redoing the paperwork and mailing it again, adding days or weeks to the process. One sponsor WealthForge works with estimated they had a 90% NIGO rate using paper-processes.  With Altigo they are now seeing NIGO rates in the low single digits, 3 to 5%. 
What kind of training is involved in getting a broker or advisor up to speed on Altigo? 
Altigo has been designed to be as intuitive as possible. It is cloud-based, so it can be used anywhere, even outside the office. Once a user has been provided with login credentials, they can begin transacting. One advisor client refers to Altigo as the "Easy Button" for alternative investments. There is no need for dedicated IT resources, internal training, or complex change management, as the platform was built to fit seamlessly into current back-office processes. WealthForge offers new users a 15-to-20-minute demo if they need help getting started, as well as ongoing customer support.
What is the pricing model for Altigo? Who bears the cost?
Sponsors can license Altigo to make their offerings available on the platform. They are also able to provide an instance of Altigo with only their offerings at no cost to their distribution partners. Broker-dealers who wish to manage all of their alternative investments across multiple sponsors from a single dashboard can license a premium version of Altigo. This version of Altigo also supports document mapping of firm required forms and other features not available to free users. RIA's can access Altigo Marketplace, which is free for the advisor. Sponsors who opt-in pay a marketplace fee for net-new distribution that comes through the platform.  
How do you ensure that reps are only able to sell products their firm has authorized them to?
One of the major benefits of Altigo over paper-based processing, from a compliance perspective, is the ability to use role-based access. When you have a manual, paper-based system it is really difficult to provide operational control to assure suitability and supervision. In Altigo, firms can designate which offerings are available to which reps, ensuring not only that the rep can't sell the offering, but also that they don't even see it in their dashboard. Additionally, WealthForge has entered into a partnership with AI Insight that integrates with Altigo to provide real-time permissions to reps and advisors who have completed the education and testing requirements via a real-time API integration between the platforms. 
Does Altigo send out statements to investors? Is an investor going to get multiple statements depending on the types of investments they hold?
Altigo does not send out statements to investors.  To get to a consolidated statement, as an industry we are going to need to engage the fundamental infrastructure of the DTCC to automate the process of reporting between funds, transfer agents and custodians.  WealthForge's vision for Altigo is to create an easy on-ramp into DTCC's AIP platform which is a key step forward in the pursuit of our vision to make owning alts as easy as a mutual fund.  
Does Altigo deal with redemptions or tender offers? 
Altigo currently does not support redemptions or tender offers. But just like the initial subscription, those paper-based transactions are highly inefficient and WealthForge is working to transition them to digital processes through Altigo at some point in the future.
How has COVID-19 affected WealthForge operations, and the acceptance of their technology? 
Operationally, WealthForge hasn't missed a beat, with the advantage of being a technology company.  Industry adoption of technology like Altigo has changed dramatically. Wealth managers cannot reasonably ask a client to drive to the office to review and sign a 100-page subscription package. Some firms they have signed up used to consider this type of technology a luxury, but now it is a necessity. Clients no longer have to touch a single piece of paper. The industry was already headed in the direction of more automated processing, but the pandemic has accelerated the pace, and is forcing firms to make changes that will have lasting effects into the future.
To learn more about Altigo, visit wealthforge.com/altigo.
Go Back
Our firm has been using Blue Vault from the first year it was available.
We have found it to be a valuable tool to verify what wholesalers tell us and to dig deep into how the reported investments are really performing.
We appreciate that Blue Vault has expanded its services from initially covering REIT's to now also including BDC's.
Our clients also appreciate that we conduct this additional due diligence on their behalf.