Altigo Successfully Completes Independent SOC 2 Type II Audit, Reinforcing Commitment to Data Security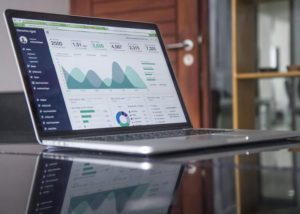 January 19, 2021 | WealthForge
WealthForge announced today that its electronic investment processing platform, Altigo, has successfully completed an independent SOC 2 Type II audit. As part of the alternative investment subscription process, Altigo captures and transmits sensitive investor data on a daily basis. Because protecting investor data is vitally important, WealthForge instituted a robust cybersecurity program and engaged a licensed CPA firm to review existing data security policies and controls. WealthForge's auditors reviewed its controls around security, availability, and confidentiality and issued a SOC 2 Type II report in mid-January 2021.
"Data security is a top priority at WealthForge," says Bill Robbins, CEO of WealthForge. "We wanted to take the extra step with this third-party audit to demonstrate our commitment to protecting the sensitive information that Altigo is designed to capture, providing our clients with an added level of trust in us as a partner."
An organization that has obtained a SOC 2 Type II report has shown that its system is designed to safeguard the confidential data of its customers. Designed for more advanced technology providers, including SaaS companies, SOC 2 is an audit procedure developed by the American Institute of CPAs to review a service provider's controls around the security, availability, processing integrity, confidentiality, or privacy of user's data. This audit conducted by licensed CPAs results in a final report that evaluates an organization's stated data security policies and controls against its actual practices. There are two types of reports, Type I and Type II. A Type I report is an attestation of controls at a specific point in time, whereas the more rigorous Type II report is an attestation of controls over a period of time. 
Altigo users can rest assured that Altigo's practices around customer data have been thoroughly audited by an independent third party, and that any findings have been addressed. Altigo will undergo a SOC 2 audit on an annual basis going forward.  
About WealthForge
WealthForge provides technology solutions developed by experienced regulatory professionals to streamline investments into alternative securities. The company's electronic investment processing platform, Altigo was built to address common industry roadblocks, enable marketplace connections, and facilitate alternative investment transactions between wealth managers and sponsors. With over a decade of experience processing alternative investments and developing technology solutions, WealthForge has built a reputation as an innovator in market. To learn more, visit www.wealthforge.com.
Go Back
Blue Vault is just what advisors need to size up the different offerings in the nontraded REIT market. Just as importantly, it's what the industry needs to encourage best practices among REITs.