Alts Electronic Business: A Discussion About Today's Solutions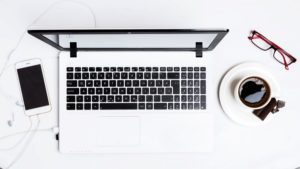 May 8, 2020 | Ryan Gunn | WealthForge
On Tuesday, May 5th, WealthForge CEO, Bill Robbins, spoke on a panel at Blue Vault's Bowman Alts Week virtual conference entitled "Alts Electronic Business: A Discussion about Today's Solutions." He was joined by Sonny Cabral of DTCC, Michael Page of Riskalyze, Gordon Sommer of iCapital, and moderator Richard Thoeny of Docupace.
Blue Vault attendees can view a webcast of the panel here.
The panel began, topically, with how the COVID-19 pandemic has changed the alternative investment industry and created an environment where digital processing is a necessity. While the change from paper processing to automation is, as Bill remarked, inevitable, the pandemic has accelerated the pace of that change. In a digital age, investor clients expect their financial resources to be available regardless of what is happening in the world around us. Trust is built on client service and responsiveness. Paper processes do not transition well to the world of remote work, so the industry has been forced to address roadblocks that have existed for years.
Go Back
Broker Dealer Educational Summit 2016
The Blue Vault Summit could not have been more perfectly timed. This gathering of the Broker Dealer and Sponsor communities provided insightful and open discussion from several vantage points. These conversations are paramount, especially in a time of significant regulatory change.