Blog Post: Are Flat-Fee TAMPs a Boon to RIAs?
August 2, 2018 | Beth Glavosek | Blue Vault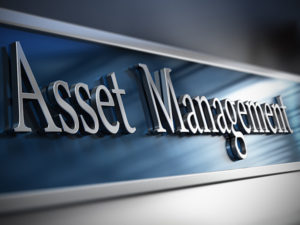 In an era in which fees have come under scrutiny, one major selling point of the Registered Investment Adviser (RIA) model is the channel's commitment to transparency, lower fees, and the highest level of fiduciary care.
 
A Turnkey Asset Management Platform (TAMP) can offer advisers the opportunity to provide off-the-shelf portfolio solutions to clients with clear and straightforward pricing. A TAMP takes the guesswork out of the process of actually managing a portfolio, including selecting the individual investments, monitoring the portfolio, and making investment changes on an ongoing basis. The TAMP structure gives advisers the peace of mind of leaving portfolio management to an outside expert and allows them to focus on developing their own businesses and clients.
 
However, reasonable compensation is still an issue when it comes to determining fair pricing for the advice and services an adviser provides. While TAMPs have frequently followed an assets under management formula for determining compensation, the latest generation of TAMPs is taking fee simplicity to a new level with flat fee pricing. In a recent interview with Wealth Management, flat-fee TAMP creator Sheryl Rowling said, "the economics [of flat fees] should attract many smaller advisors who see assets under management-based fees eating into their bottom line. Fee-based advisors typically charge clients in the neighborhood of 1% of the assets they manage, so a third of that could be going to a TAMP if they use one. For small firms, the percentage is critical because they need every penny available to continue to grow their business."
 
Fellow flat-fee TAMP creator Scott MacKillop would agree, and he also adds that the fiduciary standard benefits of using a flat-fee TAMP are substantial. "Because our fee is both a flat fee and a low fee, it's very appealing in an environment where there's a great deal of scrutiny of fees and pricing. When advisors are able to offer services on a flat-fee basis and create a pricing advantage for themselves and for a 401(k) plan too, it gives them an edge in the fiduciary world we're in these days," he recently told ThinkAdvisor.
 
Rowling, for one, is attracting a loyal following. Her home-built TAMP, InStrategy, was launched a little over a year ago and has already taken in more than $1 billion.
Go Back
August 22, 2017 at The National, the annual NPH Educational Conference
I had no idea this service existed. I could have used it years ago! Great presentation and service!