Blue Vault's Second Quarter Report – What's New?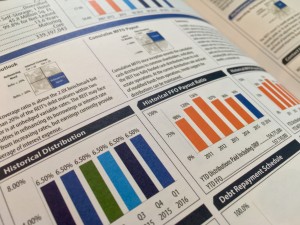 Blue Vault has released its Second Quarter 2016 Nontraded REIT Industry Review. Here are some key findings from our research:
Sales by nontraded REITs totaled an estimated $1.09 billion, down from the $2.35 billion recorded in Q1 2016. This number is more than 57% below the average quarterly totals for 2015 of $2.54 billion.
At the current pace of capital-raising, the industry may not exceed $5 billion in sales in 2016.
There were 25 nontraded REITs raising capital during Q2 2016. There were no new full-cycle events consummated in the second quarter.
As the industry continues to evolve, 27 nontraded REITs offered multiple share classes compared to just six REITs as recently as 2014.
New in the Second Quarter: We began posting individual REIT reports from the Quarterly Review to our website as soon as possible after the REITs' SEC filings, well before all of the data was compiled. This helped to shorten the time that subscribers waited to receive our analyses. Blue Vault continues to work to improve our processes to shorten the release dates and publishing cycle as much as possible for the benefit of our subscribers.Blue Vault remains committed to providing continuing performance data, standardized analysis, and complete transparency on every nontraded REIT. Additionally, we're committed to expanding our information services to include detailed educational content on nontraded REITs, nontraded BDCs, closed-end funds, and private placements.
Current Subscribers can click here to go directly to the Second Quarter 2016 Nontraded REIT Review, just click on the plus next to 2016.
Read more about what is contained in this quarter's report, read our cover letter and view the table of contents by clicking below.
Go Back
Broker Dealer Educational Summit 2016
The Blue Vault Summit could not have been more perfectly timed. This gathering of the Broker Dealer and Sponsor communities provided insightful and open discussion from several vantage points. These conversations are paramount, especially in a time of significant regulatory change.