'Clean up on aisle RMD!': The SECURE Act's fast track surprised the fund industry, but we don't mind surprises so much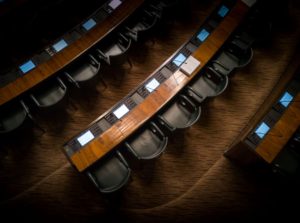 March 30, 2020 | Tom Wiedecker | Envision Financial Systems
"We could certainly slow the aging process down if it had to work its way through Congress." –Will Rogers
Will Rogers was a clever fellow and at times his comments about the pace of government were spot on. Occasionally, however, mandates and regulations do move quickly—and that's what happened to the fund industry with the passage late last year of the SECURE Act. Though elements of the new law had been bouncing around for years and it was initially passed by the House last spring, the legislation looked to be stalled in the Senate. However, the bill was ultimately attached to fast track budget legislation that was quickly passed by the Senate and then signed by the president on Dec. 20.
It was an outcome that caught some in the fund industry a bit flat footed. In a comment letter to the IRS seeking relief, [1] the Investment Company Institute noted the "extremely short window before the date of the change" and suggested that administrators would have difficulty making changes in time to comply. "It is likely," the ICI letter warned, "that some individuals will receive distributions from a plan or IRA in 2020 intended as RMDs under the prior rule and/or that an IRA provider will inadvertently provide an RMD notice for 2020 even though an RMD will not be due for that year."
Go Back
Blue Vault Nontraded REIT and Nontraded BDC Reviews
Blue Vault helps me to stay well informed on the financial status of both open and closed nontraded REITs and BDCs, so that I can help my clients better understand the product, before they make the decision to invest and after.