Docupace
February 11, 2020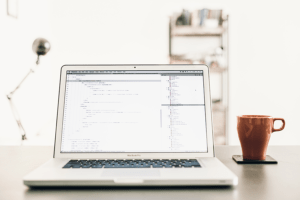 Docupace is a technology company built for the financial services and wealth management industry. For over 15 years, they've dedicated their resources to solving the most frustrating and time-consuming problems that advisors, broker-dealers, and RIAs face on a daily basis.
Docupace is based in Los Angeles with a team built from a diverse set of talents: software developers, technology leaders, compliance and security specialists, mathematicians, management experts, financial professionals, client services geniuses—all coming together to make Docupace the leading universal workflow and document management automation software choice for financial service and wealth management firms and their advisors everywhere.
The Docupace Platform simplifies the way firms process information, increasing efficiency, productivity, and profit. It is a comprehensive, customizable solution for digitizing wealth management operations. By eliminating transactional paperwork and its associated costs, Docupace makes work easier for financial services professionals, and increase profit for their firms.
Their cloud-based, end-to-end software solution contains a suite of tools, workflows, integrations, and APIs that improve compliance, simplify audits, smooth personnel transitions, and more.
They also protect their clients from cyber security risks, with a full suite of security services tailored to the needs of financial services firms.
The Docupace Platform:
• Client Onboarding:  New account opening and maintenance is simple with automatic data synchronization and compliance checks.
• Document Management:  Store records with a secure, cloud-based document management solution and always be prepared for an audit.
• Advisor Transitions:  Digital workflows make it possible to transition incoming advisors' books of business in as 30 days.
• Advisor Onboarding:  Onboard new advisors quickly and ensure the accuracy of onboarding forms using automated workflows.
• Alternative Investments:  Take advantage of the new wave of investments fearlessly with compliant alternative investment processing.
• Advertising Review:  Quickly review advertisements for SEC and FINRA compliance and speed up marketing efforts.
For more information and to schedule a demo, visit:  www.docupace.com.
Go Back
I have been in the financial services industry for 20 years and our firm provides an education platform that gets clients to "think differently" about their financial picture.  For many years we have communicated to clients the need to diversify their portfolios using alternative asset classes and more specifically, private non-traded investments.  Due diligence on these types of financial vehicles is essential and when I learned about Blue Vault in 2010, our firm immediately began using their material as a tool to build confidence in the minds of our advisors on which alternatives to recommend to clients.  I am impressed with the way Blue Vault continues to add value to their subscribers and I view their publication as a tremendous resource in today's complex world.