Driving Powerful Change to Alts Investments through Technology
November 20, 2019 | Sherri Kightlinger | Blue Vault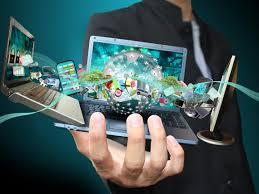 Technology is quickly advancing the landscape for investment advisors using Alts. To help educate advisors on the latest in this space, Blue Vault hosted a technology panel with distinguished partners on its November 14 webinar titled, "How is Technology Advancing Alternative Investments?" 
Moderated by Angie Fisher of CIM Group, panelists included: Mike Huisman of Envision Financial Systems, Inc., Michael Page of Riskalyze, and Kevin Zwick of WealthForge. 
Pre-webinar polling questions found most advisors were fairly knowledgeable about technology with regard to using Alts; 67% cited technology was not the reason they did not use Alts, but 17% said they would increase allocations to Alts if they were easier/quicker to process. Everyone agreed that the straight-through processing of Alts must happen now. The good news is this is well underway.
Michael Page of Riskalyze shared how his company is primarily focused on various forms of providing risk assessment and tolerance. Through a dynamic risk questionnaire created by Riskalyze, the investor answers a series of questions based on their risk tolerance without any help from the advisor. The questionnaire then generates the investor's "risk number." This risk number – also known as the speed limit – can be anywhere from 1 to 99 and is specific to an investor's risk tolerance. This gives the advisor an indication of how slow or how fast the investor wants to drive. The information is also documented and time-stamped and is then used to align the risk number to the investor's portfolio risk. Specific changes can then be made to align one to the other.
At the heart of the Risk Number are algorithms and methodologies that are updated daily to provide advisors with dynamic data. This includes new and innovative approaches to alternative investment risk assessment covering everything from Non-Traded REITs and BDCs to Structured Notes and Interval Funds. While there are unique challenges when modeling non-traded REITs, Blue Vault data has helped Riskalyze go deeper at the underlying analytics of how the specific REIT is operating.
From the operational side, Mike Huisman explained that Envision Financial Systems is a transfer agent and very focused on improving efficiencies and automating processes in the current paper application world of Alts. Given that the Alts information recorded by each advisor in the book of records is state regulated, there are many opportunities for mistakes and errors. There are also issues with each state's approval process and comfort level with e-signatures. As you go through all the rules from the state, broker-dealer and custodian; what starts as a 3-4 page application can quickly add up to 15-16 pages. This increases the opportunities for error and the investor is missing out on distributions during the time the money is in limbo land while the application gets processed. This sometimes takes from 4 to 6 weeks. 
Envision offers the Investor Management Suite for Alts, a flexible, integrated, real-time cloud-based recordkeeping and investor accounting solution built to adapt to a sponsor's—or intermediary's—innovations. It has application programming interfaces (APIs) for sharing investor data with other enterprise systems for straight-through processing. In essence, it is all about shortening the processing cycle time.
At WealthForge, Kevin Zwick highlighted how his company has developed technology solutions that set out to break the barriers in Alts investments by creating an Alts to go (Altigo) platform that connects sponsors, advisors, transfer agents and other participants across the process. Zwick said, "It is error-free and frictionless; truly a delightful experience." He also said that technology is here now and advisors have been slow to adopt it.
All panelists talked about why Alts have lagged behind in adopting automation. They cited independent state rules, and that larger custodians were built upon legacy systems. These systems have antiquated processing models and are 40 years old, making it very difficult and costly to inject new technology. They also said advisors were still figuring out which tool they wanted to use. Because these tools need to be cost effective for the advisor, Altigo is free and the company is seeing great adoption rates with it. Envision's Huisman said his company supports all technology platforms so the RIA gets to pick which one they want to use. 
For more specifics on this lively discussion, don't miss this one-hour webinar. To replay, click here.
Also, we are excited to add a significant emphasis on technology service vendors at our Blue Vault Bowman Alts Summit 2020. We have added an "AltsTech Forum" that will take place on Wednesday, March 11 to update attendees about the progress being made in integrating technology with alternative investing. For more information about the Blue Vault Bowman Alts Summit 2020, click here.
_______________________________________________________________________
Angie Fisher – Moderator
Angie Fisher serves as Vice President of Operations, Strategic Planning & Projects at CIM Group®. In this role, she is responsible for new fund on-boarding, capital markets projects supporting sales, marketing, legal, compliance, accounting and shareholder relations along with operational transfer agent aspects of retail, institutional and global products. Prior to joining CIM, Ms. Fisher served in a similar capacity at Cole Capital. Her experience also includes various leadership roles at Edward Jones, OppenheimerFunds, Davis Funds, and American Century Investments where she worked with brokerage clients, transfer agents, operations teams, and project teams implementing new business and process improvement initiatives.
Ms. Fisher received her bachelor's degree in business administration and her master's degree in organizational management. She holds FINRA Series 7 and 63 licenses. In addition, she is certified in Agile methodologies, is a certified Agile product owner and has a CMFC® designation.
Mike Huisman – Panelist
Mike Huisman is the Head of Alternative Product Solutions for Envision Financial Systems. Mike is responsible for the overall strategy and product direction of the alternative investment components of Envision's investor management software.
Mike has over two decades of financial services and related technology experience. Prior to Envision, Mike spent 29 years with DST Systems. Over his career, Mike has held a variety of roles including design, development, and implementation of software to service the mutual fund and alternative investment industry. Mike lead DST's Digital division and was responsible for web technologies, API integration, digital media presentation and applied data analytics.
Mike has been very active in the alternative investment space serving as technology chairman for IPA (Institute for Portfolio Alternatives) and has been involved in technology panels and industry data analytics for ADISA. He also earned a Management Information Systems degree from Iowa State University and a Data Science and Applied Analytics degree from Rockhurst University.
Michael Page -Panelist
As Director of Risk & Methodology at Riskalyze, Michael Page leads the team of analysts responsible for creating, maintaining, and enhancing the algorithms and methodologies that are at the heart of the Risk Number. This includes new and innovative approaches to alternative investment risk assessment covering everything from Non-Traded REITs and BDCs to Structured Notes and Interval Funds.
Kevin Zwick – Panelist
Kevin Zwick is the Head of Sales at WealthForge. Kevin has over a decade of experience in leading complex brokerage and wealth management sales teams. In his previous role as Head of Sales for Charles Schwab's clearing solution, he led a team to grow assets by 300%. Concurrently, Kevin helped the digital advice sales team penetrate off-platform digital advice channels through the BD, Bank, Trust, and distribution markets.
Go Back
Blue Vault is just what advisors need to size up the different offerings in the nontraded REIT market. Just as importantly, it's what the industry needs to encourage best practices among REITs.