---
Due Diligence Basics
The first in a series of blog posts and other educational content produced as a collaboration with Blue Vault Staff writer, Beth Glavosek, and Blue Vault Due Diligence partners, Alan Royalty and Scott Brown.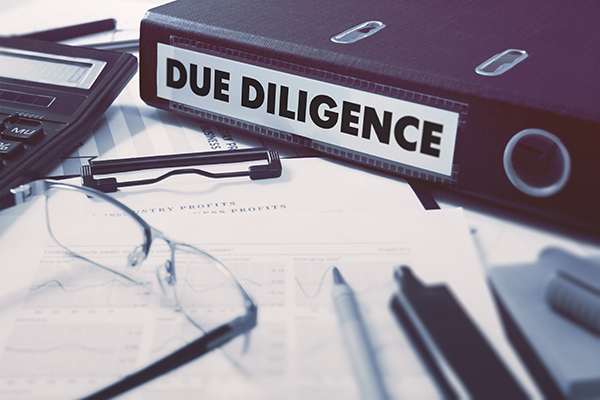 September 9, 2016 | By Beth Glavosek | Blue Vault
According to Merriam-Webster, the term 'due diligence' has been used since at least the 15th century to mean putting forth a requisite effort to gather information in a prudent fashion. "Doing your due diligence" means that you've put reasonable care into avoiding harm when making an important decision.
Through the years, due diligence has taken on special significance in legal and business contexts, as the term applies to research one might perform before engaging in a financial transaction or making a purchase.
In the world of investments, due diligence is particularly necessary in order to gain confidence in the stability and integrity of a product sponsor and its offerings. In securities law, due diligence describes the duty of care and review to be exercised in connection with evaluating public offerings of securities.[1] For example, the officers, directors, underwriters, and other leadership of Independent Broker Dealers perform due diligence on product offerings they're considering making available to investors.
Authors Stanley Foster Reed and Alexandra Reed Lajoux offer a rather poetic description of the importance of due diligence:
"Due diligence – the search to discover hidden defects and risks – restrains the desire to see the best in each other…and it should. To ensure a lasting union, due diligence must arrive on the scene early and linger long, getting behind the reflected surface of things, looking for signs of trouble, asking always 'What if?' Without such deep, dark searching, there can be no true light or clarity that can help all parties move forward with mutual confidence from idea to reality."
However, with the proliferation of today's investment choices, it can be daunting to perform in-depth analysis of the industry. "Independent Broker Dealers often utilize a third-party due diligence firm as a tool to assist them in evaluating product sponsors of alternative investment offerings," says Alan Royalty, a Managing Partner for Blue Vault Due Diligence Services (BVDDS). "An unbiased investment research report produced by a third-party due diligence firm like BVDDS is an invaluable, time-saving resource that can provide great peace of mind as these busy firms are gathering information on many different products."
In upcoming blog posts, we'll take a closer look at which documents should be requested and examined during due diligence for a product sponsor, as well as best practices and processes.
[1] Stanley Foster Reed and Alexandra Reed Lajoux. The Art of M&A, A Merger Acquisition Buyout Guide (Third Edition).
Go Back
Broker Dealer Educational Summit 2016
The Blue Vault Summit could not have been more perfectly timed. This gathering of the Broker Dealer and Sponsor communities provided insightful and open discussion from several vantage points. These conversations are paramount, especially in a time of significant regulatory change.