Envision Financial Systems celebrates 25 years
January 22, 2020 | Envision Financial Systems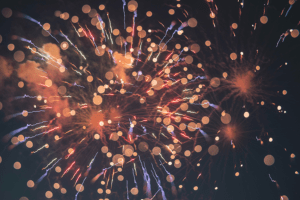 Envision Financial Systems, Inc., a leading provider of real-time investor recordkeeping technology, recently celebrated the firm's 25th anniversary at its Costa Mesa office. From its beginnings over lunch meetings in Newport Beach Park, Envision has built a shareholder accounting solutions business representing over 470 mutual fund families and 16.6 million shareholder investment positions, challenging the status quo in the financial services industry.
Envision Financial Systems was officially founded in October of 1994 by Satnam Gambhir, Timothy Kan and investor Alan Lewis. They chose the name "Envision" to capture their discontent with mainframe-based technologies and the future they saw for contemporary technology in servicing mutual fund shareholders.
"Envision Financial Systems has represented the quintessential American success story and we are immensely proud of all of the individuals who have made this journey possible," said Gambhir, CEO and chief design officer. "Envision has used its belief in flexible technologies and providing personalized experiences to its customers to shake up an industry looking for alternatives to mainframe stalwarts. With an aggressive focus on improving the client experience, the future looks bright for Envision."
Go Back
I have been using Blue Vault Partners for the past five years.  I have found them to be a valuable, unbiased resource when it comes to evaluating and comparing non-traded REITs.  The reports help me analyze which sponsors are doing a responsible job of managing their offerings.  This allows me to limit my REIT recommendations to only the most competitive products, and then track those REITs throughout their life cycle.