Envision Financial Systems Expands Sales Force for New Opportunities
April 30, 2020 | Envision Financial Systems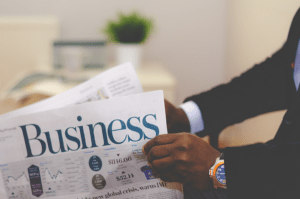 Envision Financial Systems, Inc., a leading provider of real-time investor recordkeeping and other technology, today announced the addition of Lani Oneil as Vice President, Business Development. In her role, Oneil will be responsible for distributing Envision's suite of shareholder recordkeeping products and services.
"We are seeing opportunities across the financial services markets where Envision's products and services are a great fit," said Brian Jones, Executive Vice President for Envision Financial Systems. "Lani's experience working for asset managers and third party administrators, along with her prior success sourcing and cultivating opportunities will serve her well in her new role."
Envision has been placing emphasis on increasing its services and core recordkeeping technology use by financial services firms in new ways. This includes expanding its alternative investment solutions and institutional account servicing capabilities to serve a broader range of asset managers and investment administrators and to support additional investment vehicles.
Go Back
I subscribe to Blue Vault to keep up with the sponsors and their wholesalers! The analysis keeps me up to date with the various portfolios and the way they are managed, including the differences between them.