Envision Financial Systems named 2020 WealthManagement.com Industry Awards Finalist for breaking STP barrier for alternative investments
July 29, 2020 | Envision Financial Systems, Inc.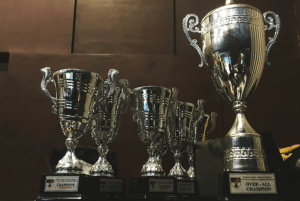 Envision Financial Systems, Inc., a leading provider of real-time investor recordkeeping technology and transfer agency services, was named a finalist in the WealthManagement.com 2020 Industry Awards in the Technology Providers: Client Onboarding/New Account Opening category. The finalist nomination recognizes Envision's success in replacing manual account-opening processes for alternatives products with straight-through, no data entry, processing.
Advisors and their clients are relieved of the manual data entry and hard-copy forms that have continued to plague the alternative investment space.
"Opening a new account shouldn't have to take 20-40 days," said Satnam Gambhir, CEO and chief design officer at Envision. "We are honored to be recognized for efforts to transform this cumbersome, paper-based process into a complete digital experience with an API toolset that can connect with all major on-boarding service providers and can cut the process down to as little as one day."
Go Back
Blue Vault's services are without question great resources for the review of the nontraded products offered.