Equities Could Rally Further, but Alternatives May Be Preferable
May 13, 2020 | Jospeh Burns | iCapital Network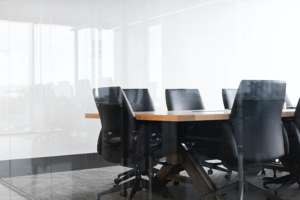 A comparison of equity market performance today and after the Lehman bankruptcy suggests talk of a market recovery may be premature.
Following a month when the S&P 500 Index had its best return in over three decades, many are wondering if we have safely returned to a directionally rising, risk-on market in U.S. equities. The velocity of the rally has been tremendous, dating back to late March and including the "strongest 3-day percentage increase since 1931"1. Still, even after the market upturn, most equity indices remain in negative territory for the year, down (10%-20%) year to date.

Much has been written about how the market decline, precipitated by the deadly COVID-19 pandemic, is unlike the global financial crisis of 2008. While the primary causes behind the steep equity losses in both 2008 and 2020 are very different, the immediate effect on the S&P 500 Index was actually quite similar:…
Go Back
I subscribe to Blue Vault to keep up with the sponsors and their wholesalers! The analysis keeps me up to date with the various portfolios and the way they are managed, including the differences between them.