Essential Documents in the Due Diligence Process
September 23, 2016 | by Beth Glavosek and Alan Royalty | Blue Vault and Blue Vault Due Diligence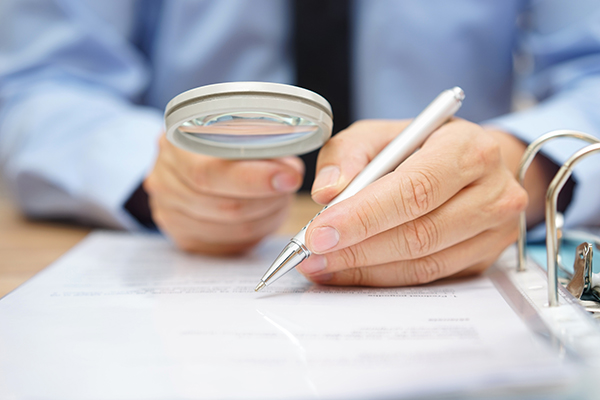 In the world of investments, due diligence describes the duty of care and review to be exercised in connection with evaluating public offerings of securities.[1]
With regard to alternative investments, it's incumbent upon Independent Broker Dealers to thoroughly evaluate alternative investment offerings before making them available to financial advisors for their clients. In fact, the Financial Industry Regulatory Authority (FINRA) states that, "A Broker Dealer has a duty—enforceable under federal securities laws and FINRA rules—to conduct a reasonable investigation of securities that it recommends."
Collecting key documents is an important part of the due diligence process. The following is a list of common documents requested and reviewed:
Corporate documents, such as certificates of incorporation or bylaws
Financial statements
Market studies/reports on the sponsor's product
Key tangibles, such as mortgages or title documents
Contracts, leases, agreements, and details on employee benefits plans and pensions
Insurance policies
Key information from sponsor management, such as financial and ownership information and litigation matters
Other key pieces of information will need to be gathered from outside sources, such as credit or background checks, title and lien searches, and certificates of good standing.
This list is by no means exhaustive. Any document that contributes to Broker Dealers being able to make complete, informed, and responsible decisions about the sponsor's alternative investment offering should be collected and reviewed – ideally by a third party due diligence firm that will prepare an independent investment research report.
[1] Stanley Foster Reed and Alexandra Reed Lajoux. The Art of M&A, A Merger Acquisition Buyout Guide (Third Edition).
Recent blog posts in this series:
Go Back
August 22, 2017 at The National, the annual NPH Educational Conference
I had no idea this service existed. I could have used it years ago! Great presentation and service!