Four Springs Capital Trust Launches Altigo to Automate Alternative Investment Subscription Process
May 13, 2020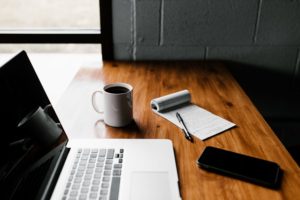 Four Springs Capital Trust announced today that it has entered into a strategic relationship with leading alternative investment and technology company WealthForge to utilize WealthForge's Altigo platform. Alitgo is an end-to-end subscription automation technology solution that replaces the traditional manual, paper-based subscription process for alternative investments.
Altigo allows advisors and brokers to digitally subscribe clients to alternative investments, which creates a frictionless, technology-enabled user experience for advisors – dramatically reducing errors and cost for sponsors while expediting transactions for all parties involved. Because Altigo is a cloud-based system, the platform can be accessed from anywhere with an internet connection, opening up opportunities for financial advisors to continue servicing their high-net wort clients from outside of the office, rather than needing to be present for incoming documentation or overnight mail. Broker-dealers and RIAs that work with WealthForge's sponsor partners are able to access their offerings on Altigo at no cost.
"We created Altigo to make the alternative investment process easier and more flexible for financial advisors, investment sponsors and high-net worth investors," said Bill Robbins, Chief Executive Officer of WealthForge. "Investment sponsors like Four Springs Capital Trust understand the benefits of making the subscription process easier and more accurate for their financial advisor partners and investors."
"We see tremendous benefit in migrating from paper-based transactions to a technology-based subscription process," said William Dioguardi, Chief Executive Officer of Four Springs Capital Trust. "Altigo offers us the ability to provide outstanding customer service to our alternative investment clients through a streamlined business process."
About Four Springs Capital Trust
Four Springs Capital Trust is a private, internally managed real estate investment trust focused on acquiring a diversified portfolio of industrial, medical, retail and office properties net leased to investment grade and other creditworthy tenants under long-term leases. The company's Four Springs TEN31 Xchange platform is a sponsor of DST offerings featuring single tenant net-leased real estate and provides customized turnkey tax deferred exchange solutions for real estate investors.
About WealthForge
WealthForge provides technology solutions developed by regulatory experts to streamline investments into alternative securities. WealthForge was founded upon the idea that alternative capital markets are opaque, inefficient, and rife with barriers—and that needed to change.
Go Back
I have been in the financial services industry for 20 years and our firm provides an education platform that gets clients to "think differently" about their financial picture.  For many years we have communicated to clients the need to diversify their portfolios using alternative asset classes and more specifically, private non-traded investments.  Due diligence on these types of financial vehicles is essential and when I learned about Blue Vault in 2010, our firm immediately began using their material as a tool to build confidence in the minds of our advisors on which alternatives to recommend to clients.  I am impressed with the way Blue Vault continues to add value to their subscribers and I view their publication as a tremendous resource in today's complex world.