How FAs win by going all in with automation: A Blue Vault Webinar Recap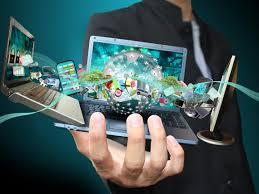 November 15, 2020
"Water seeks its own level," said Envision Executive, Brian Jones. "If you're not offering a robust digital experience—for advisors and investors—they're going to complain and go somewhere else."
Jones was speaking at a recent panel hosted by Blue Vault where he was joined by executives from CNB Custody and Wealthforge for a discussion of the benefits to financial advisors of automating shareholder operations associated with alternative investment products as well as the obstacles that may be preventing them from doing so.
Jones told the audience that many organizations he meets with still rely on manual processes for alternative products and use tools such as spreadsheets that are not well suited for the job. He recommended investment sponsors conduct an audit of their processes to gauge how much time and money is spent on tasks that could be automated.
He described a firm Envision helped with such an exercise where new account onboarding takes two hours, distributions take a full week of staff time and the quarterly statement process is a two-week undertaking. (That two-hour estimate for opening new accounts tracked with a snap poll of the audience that indicated the process takes 2-4 hours).
Any evaluation of back office processes, Jones added, should also consider another cost: The business, financial and reputational risk that comes with errors. He said that with manual processing, not-in-good-order rates for alternative investment products (the audience's number one frustration, according to another snap poll question) can be as high as 40% and the mistakes can take several weeks to cure. "With automated onboarding, those NIGO rates can be brought down to single digits and with a lot less turnaround time," Jones said.
Robust advisor attendance at the virtual panel, and another flash poll audience question, suggested a high degree of advisor interest in automation. Asked whether automation of alternative investment processes is a priority in the next six months, two-thirds of the attendees said "yes."
So, what's holding back greater adoption of automated shareholder processes? The audience poll indicated many advisors believe their customers "aren't comfortable with electronic signatures or processes." But Jones suggested that one beneficial upshot of the pandemic may be that advisors and their customers become more open to new ways of doing things. "COVID itself is going to cause people to make some changes to their processes," he said. "For example, who wants to run to the bank to get a medallion [signature guarantee] anymore?"
Go Back
2016 Broker Dealer Educational Summit 2016
Best Due Diligence meeting in the industry. No sales pitches, senior level decision makers, meaningful discussions and the Broker Dealer networking sessions were especially useful. Thanks to Blue Vault for raising the bar!