iCapital Market Pulse: Parsing credit risk as rates rise and spreads widen
iCapital Market Pulse: Parsing credit risk as rates rise and spreads widen
June 2, 2022 | Anastasia Amoroso | iCapital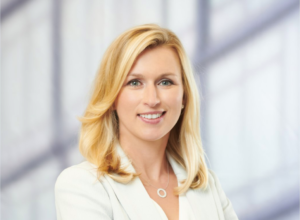 Anxiety about potential credit defaults has risen on the back of equity volatility, rate rises, credit spreads widening, and recessionary concerns. Thankfully, data on high yield and leveraged loan credit quality suggests borrowers are entering a volatile period from a position of relative strength, though investors should stay vigilant.
In recent weeks, as equities whipsawed, rates rose, and credit spreads widened, one question has kept coming up—how concerned should investors be about default risk in credit, especially among issuers that took on a lot of floating-rate debt?
In this week's commentary, we look at the key metrics of health in high yield debt and leveraged loans. Bottom line—a slower economy and rising rates are sure to pinch some issuers, but by and large we believe strong corporate fundamentals and higher margins in sectors that relied on floating-rate debt should mitigate a surge in defaults.
Less about credit quality, more about macro sentiment

On the back of U.S. Federal Reserve (Fed) tightening and the accompanying rate volatility, credit markets have seen the greatest spread widening since 2020. So far this year, the spread on U.S. investment grade corporates (IG Corps) has widened 38bps to 130bps, with high yield (HY) and leveraged loan (Lev Loan) spreads also widening.1 A net 55% of IG and net 68% of HY investors expect spreads to widen further in the coming months.2 That said, spreads remain significantly below levels associated with recessions.3 For HY, for example, spreads would need to widen another 400bps to roughly 800bps before flashing a recessionary signal.4
(1) Source: Bloomberg, iCapital Investment Strategy, as of May 31, 2022.
(2) Source: BofA US Credit Investor Survey, as of May 12, 2022.
(3) Source: Bloomberg, iCapital Investment Strategy, as of May 31, 2022.
(4) Source: Bloomberg, Morgan Stanley, US Credit Strategy Mid-Year Outlook, as of May 19, 2022.