iCapital Network® Completes $146 million Capital Raise to Build Global Powerhouse for Alternative Investing
March 23, 2020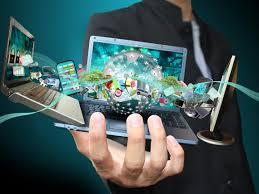 NEW YORK, NY – (BUSINESS WIRE) – iCapital Network®, the financial technology platform leading the industry in driving access and efficiency in alternative investing, today announced it closed a $146 million capital raise to fuel its future growth. Ping An Global Voyager Fund ("Ping An") led the round, joined by new investors Goldman Sachs (NYSE: GS), Affiliated Managers Group (NYSE: AMG), Hamilton Lane (NASDAQ: HLNE) and WestCap. Additional commitments came from existing investors BlackRock (NYSE: BLK), UBS Financial Services, Inc. (NYSE: UBS), Blackstone (NYSE: BX) and BNY Mellon (NYSE: BK).
Through this financing, iCapital has built a strong balance sheet and capital base from which to operate as an independent company. This funding will allow the Company to enhance its platform technology and expand functionality in support of its existing clients and continued growth, a diversified slate of investment offerings and a globalized investor base. In addition, the funding will support iCapital's continued commitment to the international marketplace as it solidifies relationships with partners across North America, Asia, Europe and the Middle East. iCapital will further its commitment to market education and build its team to help scale and improve upon the high-quality services and technical innovations it provides to clients.
Additional existing strategic partners and investors in iCapital include The Carlyle Group (NASDAQ: CG), Credit Suisse, JPMorgan Chase & Co (NYSE: JPM) and Morgan Stanley Investment Management (NYSE: MS).
Go Back
Blue Vault session at the recent National Planning Holdings National Conference
The well-attended Blue Vault session at the recent National Planning Holdings National Conference was very well received. The value of their products was evidenced by the volume of questions from the attendees. Stacy Chitty, Managing Partner, did an excellent job of explaining the history, strategy and value of Blue Vault data.