Inland Investments Adds Altigo to Support Electronic Processing of Alternative Investment Products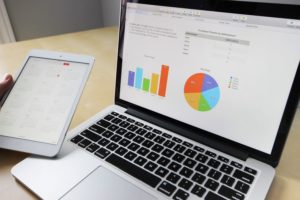 October 13, 2020
Richmond, VA — WealthForge announced today that they have signed an agreement with Inland Real Estate Investment Corporation ("Inland Investments"), one of the nation's largest sponsors of alternative public and private real estate securities and a part of The Inland Real Estate Group of Companies, Inc. ("Inland"), to utilize Altigo, WealthForge's electronic processing technology. In 2019, Inland entities collectively raised more than $1.2 billion of capital through their wholesale distribution company, Inland Securities Corporation.
Inland Private Capital Corporation ("IPC"), a subsidiary of Inland Investments and the industry leading securitized 1031 exchange sponsor offering multiple-owner, tax-focused, private placement investments as well as Qualified Opportunity Zone investments throughout the U.S., will leverage Altigo to support its initiative to digitally process its alternative investment product offerings.
"Creating a more investor-centric experience through the use of electronic investment processing is where the industry is headed—and quickly. We're committed to being at the forefront of this innovation for both our distribution partners and our investors," says Keith Lampi, president and chief operating officer of IPC.
With the addition of Inland Investments' programs, Altigo now represents more than 80% of the entire securitized 1031 market by volume based on 2019 raise amounts of sponsors on the platform. This number speaks to an overall trend of increasing adoption of Altigo since its release a little over a year ago. During that time $150 million has been transacted through the platform and agreements have been signed with several other sponsors and independent broker-dealer firms, expanding both its product availability and user-base.
"The alternative investments market can't reach its full potential until there is wide adoption of technology across the industry. It takes leaders like Inland Investments to break down barriers and show what is possible in terms of efficiency and scalability. We are excited to be working with such an innovative group," says Bill Robbins, CEO of WealthForge.
Altigo enables broker-dealer and RIA firms to digitally access and assist their clients in subscribing to alternative investment products from sponsors like Inland Investments via an intuitive online platform. Features like the transaction-activity dashboard, electronic signature and the ability to pull investor data from an integrated CRM or previously completed investment into a new subscription are designed to create productivity improvements and operational efficiencies, speeding up the process and saving money for both wealth managers and sponsors alike.
About Inland Real Estate Investment Corporation and The Inland Real Estate Group of Companies, Inc.
Inland Real Estate Investment Corporation is a sponsor of real estate securities and a part of The Inland Real Estate Group of Companies, Inc. The Inland Real Estate Group of Companies, Inc., headquartered in Oak Brook, Illinois, is one of the nation's largest commercial real estate and finance groups, engaged for more than 50 years in the diverse facets of real estate such as property management, leasing, marketing, acquisition, real estate brokerage, development, redevelopment, construction, real estate financing and other related services. The Inland Real Estate Group of Companies, Inc. is comprised of independent legal entities, some of which may be affiliates, share some common ownership or have been sponsored and managed by such entities or subsidiaries thereof. The Inland name and logo are registered trademarks being used under license. For more information, visit www.inland-investments.com.
About Inland Private Capital Corporation
Inland Private Capital Corporation (IPC), headquartered in Oak Brook, IL, is a privately held, industry-leading alternative investment management firm, with an investment focus spanning across a broad range of asset types. As of June 30, 2020, the firm had sponsored 259 private placement real estate offerings, with investments and developments in the multifamily, self-storage, hospitality, healthcare, student housing, retail, corporate office, senior living, and industrial sectors. Many of IPC's offerings have been designed for investors seeking replacement property to complete an IRS Section 1031 exchange. IPC is recognized as the largest provider of securitized 1031 exchange opportunities in the country, with assets under management (AUM) of more than $8 billion, which includes a diverse national footprint of properties, spanning 43 states across various sectors.
About WealthForge
WealthForge provides technology solutions developed by experienced regulatory professionals to streamline investments into alternative securities. The company's electronic investment processing platform, Altigo was built to address common industry roadblocks, enable marketplace connections, and facilitate alternative investment transactions between wealth managers and sponsors. With over a decade of experience processing alternative investments and developing technology solutions, WealthForge has built a reputation as an innovator in market. To learn more, visit www.wealthforge.com.
Go Back
BlueVault saves a lot of time and effort in obtaining good numbers for analysis and provides good insights to compare against my own.