New! CNB Is Now Able to Custody Precious Metals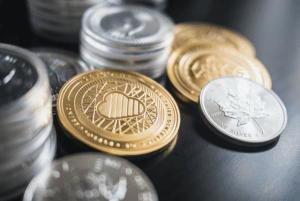 Looking for even further diversification for your clients? CNB will now custody precious metals! For years, experts have recommended physical gold and silver as part of a portfolio diversification strategy and potential hedge against inflation, deflation and currency weaknesses.
With more than 30 years of experience providing innovative resources and services for custodial accounts, our experts can help you navigate the process of adding precious metals to an IRA. We offer two types of accounts, a Precious Metals Only Account, and a Precious Metals Plus Account which allows multiple investments types to be held in the same account as the precious metals. If you are choosing to add precious metals to a custodial account, both of the fee structures offer a great solution at a very competitive cost. Any precious metals purchase or sale transactions will be negotiated with the precious metals dealer of your choice. The dealer will deliver the precious metals for storage and safekeeping directly to the depository, Delaware Depository Services Company. CNB will report the metal values at Spot Price and provide all statements and required tax reporting.
For detailed information, please see our Disclosures & Instructions and Fee Schedule and visit our Precious Metals page.
Go Back
Our firm has been using Blue Vault from the first year it was available.
We have found it to be a valuable tool to verify what wholesalers tell us and to dig deep into how the reported investments are really performing.
We appreciate that Blue Vault has expanded its services from initially covering REIT's to now also including BDC's.
Our clients also appreciate that we conduct this additional due diligence on their behalf.