Bluerock Capital Markets Continues Capital Raise Success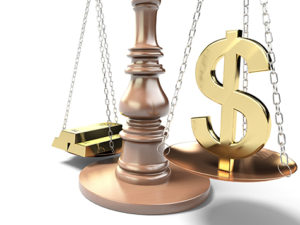 October 14, 2019 | Blue Vault
Bluerock Capital Markets, LLC ("BCM") announced on September 11, 2019, another record capital raise of over $130 million across all products in the month of August.  Further on September 19, 2019, BCM announced it has eclipsed the $1 billion equity capital raise mark for 2019, marking an exciting milestone in the company's history. BCM reported that sales of its investment products are up nearly 100% year-over-year over 2018's record.  Through August, BCM's 2019 sales currently rank among the top 3 of all sponsors in the Direct Investments Industry. Bluerock's leadership among the top industry alternative sponsors is a result of providing institutional quality investment products and solutions that fit with today's investor needs and more importantly, Bluerock's investment products' consistency in delivering on their stated investment objectives in both up and down markets.
Formed in 2002, Bluerock, is a leading institutional alternative asset manager based in New York with regional offices across the U.S. Bluerock principals have a collective 100+ years of investing experience, have been involved with acquiring over 50 million square feet of commercial and residential real estate with approximately $13 billion in value, and have helped launch multiple leading real estate private and public company platforms.  Bluerock's experience includes approximately $7 billion of owned, managed, and sponsored assets and offers a complementary suite of public and private investment programs, with both short and long-term goals, to individual investors seeking solutions aimed at providing predictable income, capital growth, and tax benefits.
BCM currently focuses its equity capital raising efforts on three channels, independent broker dealers, RIAs, and banks.  Although a majority of the equity raise has historically come from the independent broker dealer channel, BCM is expecting its greatest growth to come through the RIA channel in the near term.
Bluerock is a multi-product sponsor, with an umbrella of products that they expect to expand upon in the coming years.  Bluerock is raising large amounts of equity capital across all three of its product lines, which currently include:
• Bluerock Residential Growth REIT Series B Preferred Stock designed to deliver stability of current income and pricing plus potential capital appreciation with investments in the multifamily sector;
• Bluerock Total Income+ Real Estate Fund (NASDAQ: TIPRX, TIPPX, TIPWX, TIPLX), a non-diversified closed-end interval fund, that provides individual investors with access to private, institutional real estate securities, enabling them to invest alongside large pensions and endowments without the high minimums;
• Bluerock Value Exchange 1031 like-kind exchanges that seek to provide investors with tax deferral, current income, and potential capital appreciation.
Bluerock Residential Growth REIT Series B Preferred Stock
Bluerock Residential Growth REIT (NYSE: "BRG") is a publicly traded real estate investment trust (REIT) that acquires institutional quality, Class A apartment properties in growth markets across the United States. With approximately 15,000 units and in excess of $2 billion in assets, BRG seeks to maximize returns through investments where the company believes they can drive substantial growth in funds from operations and net asset value.  BRG's common stock is included in the Russell 2000 and Russell 3000 Indexes.
As one of the largest issuers of non-traded preferred stock in the alternatives space, Bluerock has used the listed REIT to issue Redeemable Preferred Stock and Warrants with a 6% annual dividend paid monthly and a senior position to the Company's common stock. The preferred shares are electronically traded with a subscription process that is more streamlined, showing up on brokerage accounts on the settlement date.  Because they are bought and delivered electronically, the cumbersome paperwork typical with other alternative investments has been largely eliminated.  Even though at first glance we may think of these securities as illiquid, an investor can place a sales order with the CUSIP and a one-page form on a daily basis. The securities are not subject to the 5% annual liquidation limit typically present in most non-traded REIT programs.
Bluerock's sales of the non-listed preferred equity totaled over $135 million YTD through August 2019. One important factor in the success of Bluerock's preferred issuances is the performance of BRG's portfolio.  Other sponsors have attempted to come into the retail space with REIT preferred stock offerings, but their real estate portfolios were typically underperforming so their offerings did not attain success. BRG's traded common stock has risen from $7.33 to over $12.00 per share since February 2018. There are over 15 tranches of the company's warrants that have an exercise price below $12.00, or stated differently, are "in-the-money" providing preferred shareholders with capital appreciation potential.  The common stock recently had a forward dividend yield of approximately 5.50%. 
As of June 30, 2019, BRG held investments in fifty real estate properties, consisting of thirty-five consolidated operating properties and fifteen properties through preferred equity or mezzanine loan investments. The fifty properties contain an aggregate of 15,251 multifamily units. As of June 30, 2019, the Company's consolidated operating properties were approximately 94% occupied.
Commenting on BRG's recent performance, Ramin Kamfar, BRG Chairman and CEO stated, "We continued to produce strong operating results in the second quarter of 2019 with property NOI up 23%, same store NOI that increased 9.0% and Core Funds from Operation increasingly exceeding our dividend payment. Subsequent to quarter-end, we executed an accretive portfolio sale and recycled the proceeds into attractive assets with a stronger long-term growth profile and immediate value-add renovation opportunity. We remain focused on ongoing operational improvements and creating value through our value-add unit upgrade programs. Furthermore, with access to accretive capital with our Series B redeemable preferred stock issuance, we continue to identify attractive investments to grow our portfolio of highly amenitized communities in targeted growth markets."
Bluerock Total Income+ Real Estate Fund
Bluerock's flagship interval fund, the Bluerock Total Income+ Real Estate Fund ("TI+"), brought in more than $84 million of new equity capital in August and is averaging over $4.3 million in daily inflows year-to-date through August.  The Fund is a continuously offered, non-diversified, closed-end management investment company that is operated as an interval fund.
TI+ is a public fund utilizing a multi-manager, multi-strategy, and multi-sector approach. The Fund allows individuals to invest in private, institutional real estate securities alongside some of the nation's largest endowment and pension plans. The Fund is a continuously offered, non-diversified, closed-end management investment company that is operated as an interval fund. Currently, TI+ underlying real estate assets exceed $200 billion comprising over 4,200 properties.
The Fund utilizes an exclusive partnership with Mercer Investment Management, Inc., the world's leading advisor to endowments, pension funds, sovereign wealth funds, and family offices globally, with over 3,300 clients worldwide, and over $11.6 trillion in assets under advisement.
Since inception in 2012, the Class A shares have an annualized total return through June 30, 2019, of 6.95% with the maximum sales charge and 7.90% without the maximum sales charge.  In September 2019 the fund announced its 27th consecutive distribution at a 5.25% annualized rate.  Importantly, as of June 30, 2019, in addition to paying an attractive current income distribution to shareholders totaling approximately $10/share since inception, TIPRX (A-share) net asset value (NAV) has generated robust capital appreciation of nearly 20% for a total cumulative return of 68.07%. TI+ has achieved this performance with 85%+ lower volatility (as measured by annualized standard deviation) than leading stock and REIT indexes.
In an extraordinary accomplishment, the Bluerock Total Income + Real Estate Fund (A share) had the highest Sharpe Ratio, a measure of risk adjusted returns, of over 1,200 real estate sector open-end, closed-end, and exchange-traded funds in the Morningstar universe in calendar years 2016, 2017, 2018, and the trailing 12 months through June 30, 2019.
The Fund also recently announced that it had surpassed $2 billion in net assets under management, which the Fund achieved on September 19, 2019.  "Surpassing $2 billion in assets under management is a reflection of our investment strategy designed to deliver consistent performance in any market with a focus on attractive income and low volatility," said Jeffrey Schwaber, Chief Executive Officer of BCM. "TI+ is experiencing substantial increases in existing advisor and new producer inflows, a trend we expect to continue because capital generally follows performance, as it should", Mr. Schwaber added.
Bluerock Value Exchange 1031
Bluerock Value Exchange (BVEX) is a national sponsor of syndicated 1031-exchange offerings with a focus on Premier Exchange Properties™ that seeks to deliver stable cash flows and potential for value creation. Bluerock has structured 1031 exchanges on over $1.5 billion in total property value and over 8.8 million square feet of property. With capacity across nearly all real estate sectors and the ability to customize transactions for individual investors, BVEX is available to create programs to accommodate a wide range of tax requirements. BVEX offerings have recorded three consecutive record capital raise months, most recently surpassing $27 million in August 2019.
The Company's 1031 exchange programs offer potential benefits that include: attractive distribution rates, passive ownership, professional asset management with efficient and timely reporting, potential for tax deferral, and long-term appreciation potential.
Bluerock Capital Markets
Since its founding in 2010, Bluerock Capital Markets, the managing broker dealer for Bluerock, has expanded its selection of alternative institutional investment products, with potential for growth, income and tax benefits, exclusively distributed through broker dealers and investment professionals.  Bluerock Capital Markets ranked 4th among all active broker-dealers for capital fundraising in 2018 in the Direct Investments Industry, according to Stanger, Mountain Dell, and Blue Vault, and so far in 2019, the firm is ranking third, behind Blackstone and Griffin Capital.
Bluerock's Founder, Ramin Kamfar
Ramin Kamfar is the founder of and serves as the Chairman and Chief Executive Officer of Bluerock, since its founding in October 2002.  Mr. Kamfar also serves as the Chief Executive Officer of Bluerock Asset Management, Chairman of Bluerock Fund Advisor, Chairman and Chief Executive Officer of BRG and Chairman of the Board of Trustees and Investment Committee Member of Bluerock Total Income+ Real Estate Fund.
Mr. Kamfar started his career as an investment banker at Lehman Brothers Inc. in 1988 and has over 20 years of experience in various aspects of real estate, mergers and acquisitions, private equity investing, investment banking, and public and private financings. Mr. Kamfar received an M.B.A. degree with distinction in Finance in 1988 from The Wharton School of the University of Pennsylvania, located in Philadelphia, Pennsylvania, and a B.S. degree with distinction in Finance in 1985 from the University of Maryland located in College Park, Maryland. 
Go Back
I subscribe to Blue Vault to keep up with the sponsors and their wholesalers! The analysis keeps me up to date with the various portfolios and the way they are managed, including the differences between them.