Digital Infrastructure as an Investment Class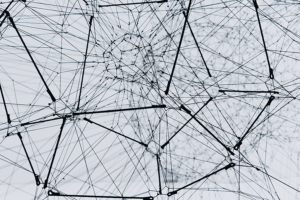 December 15, 2020
Digital infrastructure broadly refers to the real assets that keep us all connected. Data centers, cell towers, fiber optic networks, and other essential communications infrastructure assets are the backbone of the internet, cloud computing, mobile broadband and much more.
It is widely recognized that the COVID-19 pandemic has accelerated trends that were already well under way prior to 2020. Using the internet to do jobs remotely, continue school learning, and staying connected with one another has become a necessity rather than a convenience. The infrastructure that supports high-speed broadband connectivity is now more essential than ever.
While different sectors of the infrastructure industry have been affected differently by the pandemic, the communications (IP Traffic) and Computing (Cloud) sectors have seen incremental volume increase of 20% to 50%, due in part to COVID-19.
Two investment types that are enjoying tailwinds from the demand for connectivity are data centers and wireless infrastructure. Data center leasing activity has increased dramatically and is already a record setting year. Growth in internet traffic, cloud computing, Internet of Things (IoT), 5G, and evolving technologies like virtual/augmented reality and autonomous vehicles, should continue to pave the way for long-term growth in the data center and wireless infrastructure sectors.
Learn more in Strategic Capital Fund Management's Q3 2020 Digital Infrastructure Update by clicking below.
Go Back
"Always, but especially in this day of lawsuits and ever increasing regulations, the responsibility for a financial advisor t do their own due diligence on products they sell falls squarely on themselves. No one is going to take greater interest in protecting their practice than they are. We use the Blue Vault Partners Nontraded REIT Review to keep us informed of the performance of every single nontraded REIT. Finally, complete transparency is available for advisors using nontraded REITs. Every advisor using REITs in their practice should make the small annual investment of subscribing to Blue Vault's reporting services."