Self Storage Continues to Gain Traction in 2018
By H. Michael Schwartz, Founder and CEO, SmartStop Asset Management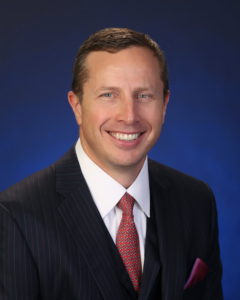 The self storage sector has continuously experienced solid growth since the end of the recession in 2009. In fact, according to a report by Marcus & Millichap, in 2017, the nationwide vacancy rate for self storage remained at a historic low of approximately 10.2 percent.
The outlook for the self storage sector in 2018 remains upbeat and well positioned for positive performance. What makes this niche so attractive? Below are the three main drivers of demand for the year ahead:
 
 
POSITIVE ECONOMIC LANDSCAPE
The United States continues to lead the world with exuberant consumerism, creating a high demand for the self storage sector. Rising incomes also broaden the sector's tenant cohort. Economic signals point to individuals earning higher salaries that drive increased spending. This elevated consumer confidence, coupled with accelerated wage growth, work to boost consumption as well as overall demand for self storage.
Furthermore, the current economy's health has led to an appreciable increase in new household formation, which bolsters an underlying need for storage units. Millennials are finally gaining spending power, moving out of their parents' homes, and forming their own households. This rise in moving activity has fueled greater demand for self storage.
In addition to the uptick of millennial households, baby boomers are downsizing. According to the U.S. Census Bureau, approximately 10,000 baby boomers will reach the age of 65 every day for the next 15 years. As these individuals transition out of large, expensive homes, they will seek additional space to keep their belongings as they simplify their living arrangements.
Both millennials and baby boomers are significant factors in the increased demand for self storage units and help to position the sector for a continued positive trajectory for the foreseeable future.
 
 
INCREASED DEMAND FOR MULTIFAMILY
The demand for multifamily units currently remains exceptionally strong. In fact, a recent report by CBRE showed 230,400 multifamily units were absorbed for the 12-month period ending Q3 2017. In addition, 261,800 multifamily units were completed in 2017, causing new deliveries to remain at peak levels.
The burgeoning demand for multifamily has created a symbiotic surge in demand for self storage units. Since apartments offer minimal storage space, residents of multifamily communities flock to self storage facilities for a place to store their belongings.
In 2018, the strength of the multifamily market will continue to stimulate the self storage sector.
 
 
ECONOMIC RESILIANCY
Fluctuations in the self storage sector are less cyclical than those experienced in other commercial real estate asset classes. Whether the economy is weak or strong, the need for extra space exists. Individuals typically downsize during a recession, moving from large, expensive homes to smaller, more affordable residences that often lack adequate storage. Conversely, when the economy is strong, individuals have more disposable income and increase their purchases of tangible items that require additional storage. 
According to an article by Colliers International, approximately 12 percent of the population is moving in any given year. This statistic alone demonstrates a healthy market for storage space. With this steady flow of moving activity, there is a constant demand for storage units as a small percentage of the population will always require self storage, regardless of the economic climate.
The self storage industry's proven track record positions the sector for long-term success and deems it a favorable sector for investors. However, there are possible headwinds to self storage investing due to expected development deliveries and the potential for rising interest rates. Given these short-term headwinds, SmartStop believes it's important to focus on strong operating brands that leverage technology to generate leads, maintaining a low-leverage position, and keeping an eye out for buying opportunities that may result from potential sector oppositions.

Learn more about SmartStop Asset Management on the Blue Vault Sponsor Focus page
Go Back
Broker Dealer Educational Summit 2016
The time (at Blue Vault's 2nd Annual Broker Dealer Educational Summit) proved extremely informative.