The New Approach to Inflation
September 14, 2020 | James Carlile and Francis Scheuerman | UMB Blog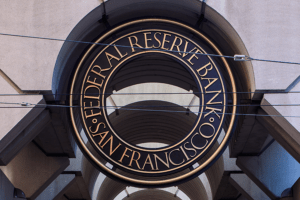 Federal Reserve (Fed) Chair Jerome Powell is not the only American who had his vacation canceled this summer. The central bank's annual policy symposium, traditionally held in Jackson Hole, Wyoming, was instead held virtually during the last week of August. Powell announced in his speech a new approach to policy that takes a more relaxed stance on inflation. The announcement came out of a comprehensive policy review which will occur every five years going forward.
The Fed will seek inflation that averages 2% over time, a step that implies allowing for periods of overshoots. He also announced that the assessment of the labor market will emphasize that maximum employment is a broad-based and inclusive goal. Powell stated, "This change reflects our appreciation for the benefits of a strong labor market, particularly for many in low- and moderate-income communities."
In his speech, Powell noted three factors that led to this decision:
• The potential longer run growth rate has declined
• The general level of interest rates has declined along with expectations for the neutral fed funds effective rate
• A record long economic expansion led to the best labor market in some time, but did not trigger a sustained level of inflation
Go Back
Broker Dealer Educational Summit 2016
The time (at Blue Vault's 2nd Annual Broker Dealer Educational Summit) proved extremely informative.