There is a Gap Between Investor Interest in and RIA Allocations to Real Estate Investments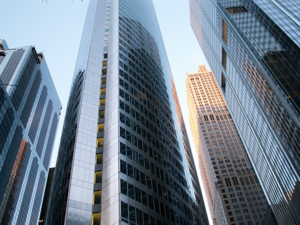 August 25, 2020 | Ryan Gunn | WealthForge
When investors think of investments outside of stocks and bonds, often the first thing that comes to mind is real estate. Real estate is the largest segment of alternative investments, making up nearly a third of the market. But research suggests that, despite high interest, registered investment advisors' clients are under-allocated to real estate—especially private real estate investments.
In a 2018 survey by MLG Capital, 93% of RIAs reported that clients ask them about real estate at least quarterly. However, in that same survey, only 27% of advisors said that they proactively allocate discretionary client funds to private real estate. Investors that are invested in real estate are mostly allocated to publicly traded REITs—a $2 trillion market—which are highly correlated to the stock market, negating one of the sought after benefits of real estate investing.
"Our research uncovered a major overarching theme. Investors ask their RIAs about private real estate constantly. RIAs believe their clients should be invested in private real estate and they believe it has a low correlation to the public market. However, few are investing in it at present, primarily because they don't know where to find information and/or have not seen the data", said MLG Capital CEO & Principal Timothy J. Wallen.
Go Back
BlueVault saves a lot of time and effort in obtaining good numbers for analysis and provides good insights to compare against my own.