Twenty-five Years of Challenging the Status Quo: The History of Envision Financial Systems
January 22, 2020 | Envision Financial Systems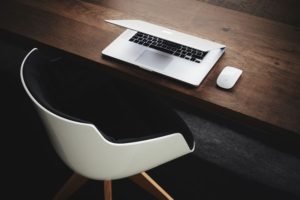 Envision Financial Systems has represented the quintessential American success story, growing from lunch meetings in a Newport Beach park to a successful North American company headquartered in Costa Mesa, Calif. With client installations representing over 470 fund families with 16,290 CUSIPs representing over 3.8 trillion in assets under administration and 16.6 million shareholder investment positions, Envision has built a successful business challenging the status quo in the shareholder accounting industry.
The Dream of Envision
Though it is celebrating its 25th anniversary as a company, the roots of Envision trace back more than 28 years to 1991 and the intersection of the brains behind Envision: Satnam Gambhir and Tim Kan.
Prior to founding Envision, Mr. Gambhir was Vice President of Information Systems at Analytic Investment Management, where he was responsible for the firm's investment management systems. At the same time, Mr. Kan was employed by Stockmate Financial as the chief architect of real-time quotation data feeds. The two met in 1988 when Analytic Investment Management became a customer of Stockmate Financial, creating the environment for the spark that created Envision…
Go Back
2016 Broker Dealer Educational Summit 2016
Best Due Diligence meeting in the industry. No sales pitches, senior level decision makers, meaningful discussions and the Broker Dealer networking sessions were especially useful. Thanks to Blue Vault for raising the bar!