WealthForge and Chalice Partner To Modernize Alternative Investing for RIAs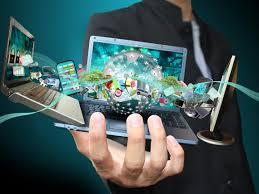 June 26, 2020
SAN DIEGO, June 26, 2020 /PRNewswire-PRWeb/ — Chalice Network, an online member-based digital marketplace for independent, small and mid-sized businesses that provides exclusive access to business, technology and client-service solutions, is excited to announce their new partnership with WealthForge.
Focused on what matters, Chalice Network is a community dedicated to solving the unique challenges faced by independent financial advisors and business owners. With over 100 years of combined experience, Chalice leadership is dedicated to bringing real and immediate value to all members of the Chalice Network through the digital Marketplace. Keith Gregg, Founder and CEO of Chalice Network is thrilled to partner with WealthForge and says, "I have known Mat Dellorso and Bill Robbins at WealthForge from my old hometown of Richmond, VA for quite sometime now and they are thoughtful, smart, creative, and conscious of what makes for a streamlined and advisor friendly alternative investment platform. We are very excited to be working with Mat and his team to deliver what we believe is the most advisor friendly ALTS platform in the marketplace."
WealthForge provides technology solutions developed by regulatory experts to streamline investments into alternative securities. The RIA Marketplace is an expansion of their electronic trade processing platform, Altigo, which hosts over 50 active offerings from 22 well-known sponsors, with more being added every month. RIA's are able to access these opportunities through the digital Marketplace at no cost.
"A significant number of high net worth investors are unable to experience the benefits of alternative investments because advisors continue to hit barriers when it comes to discovery and allocation," says Mat Dellorso, co-founder of WealthForge. "Our goal is to break down those barriers and create a frictionless path to ownership for alternative investments, expanding access and transparency in the process."
Altigo provides an array of features to Chalice members at no additional cost such as:
• a showcase of alternative investments
• intuitive information collection workflow
• electronic signature options
• transaction activity dashboard
Alternative investments continue to be difficult to source and cumbersome to invest in, with a lengthy, paper-laden subscription process that results in NIGO errors, security risks, and costly operational inefficiencies. With Chalice and Altigo, there is finally an easy way for advisors to provide their clients with the benefits of alternative investments.
About Chalice Network™ 
Chalice is a Digital Marketplace PaaS (Platform as a Service) with a community of 53,000+ SMBs consisting of Financial Advisors, RIAs, IBDs, CPAs, Insurance Agents, Attorneys, and Allied Financial Services Professionals.
Chalice was purposely built to give SMBs economies of scale, operational efficiency and enhanced enterprise value through the largest digital community and SSO technology platform they own and operate.
About WealthForge
With nearly a decade of experience processing alternative investments, WealthForge has cemented itself as an industry innovator. Altigo is an electronic trade processing platform from WealthForge designed to improve the alternative investment experience for broker-dealers, registered investment advisors, investment sponsors, and their investors.
Go Back
Blue Vault session at the recent National Planning Holdings National Conference
The well-attended Blue Vault session at the recent National Planning Holdings National Conference was very well received. The value of their products was evidenced by the volume of questions from the attendees. Stacy Chitty, Managing Partner, did an excellent job of explaining the history, strategy and value of Blue Vault data.