What's in Store for Self-Storage?
July 21, 2017 | by Beth Glavosek | Blue Vault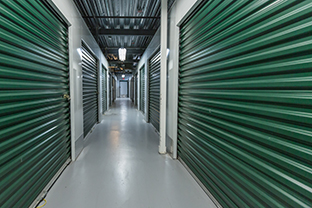 Whether it's for extra space for a college kid returning home or it's finding temporary storage for grandma's estate, it's clear that self-storage is a need that's here to stay. Currently, about one in every 10 households rents a self-storage unit in one of the over 50,000 facilities in the U.S., spending an average of $87 per month according to SpareFoot.com.
Here's a quick look at the self-storage sector and its opportunities.
Who invests in self-storage?
Investor interest in self-storage has skyrocketed during the last decade, according to a report from the CCIM Institute. "This niche's stable returns and growing demand are drawing attention from an array of investors," writes author Marc A. Boorstein, CCIM. "Though the landscape continues to evolve, there are two different types of self-storage investors – institutional and private." He notes that institutional investors, such as opportunity funds, pension funds, and life insurance companies, are looking for shorter investment terms and higher yields, while private investors are high-net-worth individuals or private funds that want to own properties long term for an indefinite time period.[1]
Why it's in demand as an investment
Self-storage has been one of the most profitable real estate sectors in recent memory, despite a slight setback for some operators in 2016. In fact, NASDAQ says that from 1994 to 2014, self-storage REITs "rewarded investors handsomely with 18% annualized returns and lower volatility than other REIT peers."
National Real Estate Investor identifies the self-storage sector as an outperformer in the commercial real estate space even after the economic slump in 2009. Yet, it "was natural that a slowing would occur," referring to 2016 returns. Industry observers, however, remain optimistic due to continued rent growth. Green Street's RentTracker believes that rent growth could step up again in 2017, following seasonal patterns.[2]
Trends on the Horizon: More Attractive Properties and Sustained Demand
Self-storage properties are blending in more with their surroundings. In fact, you might be surprised to find out how many facilities are located near you, simply because it's not as obvious as in the past. While they were once viewed as an eyesore and generally unwelcomed by communities, self-storage facilities are now being embraced and considered an asset because of creative developers and architects who work hard to integrate the building's exterior with the surrounding architectural context, according to Inside Self Storage.[3]
Marcus & Millichap believes that positive demographic trends and the strength of the multifamily market will stimulate further need for storage space. National Real Estate Investor also recently reported on a "renaissance of self-storage." Even though there has been a decline in traditional retail shopping – with many bricks and mortar retailers going out of business – "Americans are still shopping, and physics dictates that their new stuff, and old stuff, go somewhere."
In summary, the self-storage sector has been a high performer in the past and has bright prospects for the future.
[1] Marc A. Boorstein, CCIM, "Self-Storage Fills Up: Investors lock in solid returns with this niche product," CIRE Magazine.
[2] Donna Mitchell, "Will the Self-Storage Sector Rebound from 2016 Setback?" National Real Estate Investor, May 1, 2017.
[3] Mark J. Sullivan, "Blending Into the Backdrop: Upscale Design Leads to Self-Storage Success," Inside Self-Storage, July 14, 2017.
Go Back
Our firm has been using Blue Vault from the first year it was available.
We have found it to be a valuable tool to verify what wholesalers tell us and to dig deep into how the reported investments are really performing.
We appreciate that Blue Vault has expanded its services from initially covering REIT's to now also including BDC's.
Our clients also appreciate that we conduct this additional due diligence on their behalf.